---
's
Web Page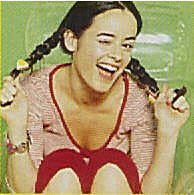 Please fill in the guestbook
NEW: July 2000: Updated Discography.
Planned Updates: Discography, Biography, Interviews, More PICs, Lyrics! and much much more...all contributions accepted and acknowledgement will be given
---
This site proudly supports the Bubblegum Dance Genre

---
---
This page has been visited
times since 00:19 15 September 1999 GMT.

Thanks to Scott Mills from Radio One, the counter was repaired on the 21st of July 2004. As you can see Lolly is still as popular!